Kent Falls Brewing Company
Kent Falls Brewing Company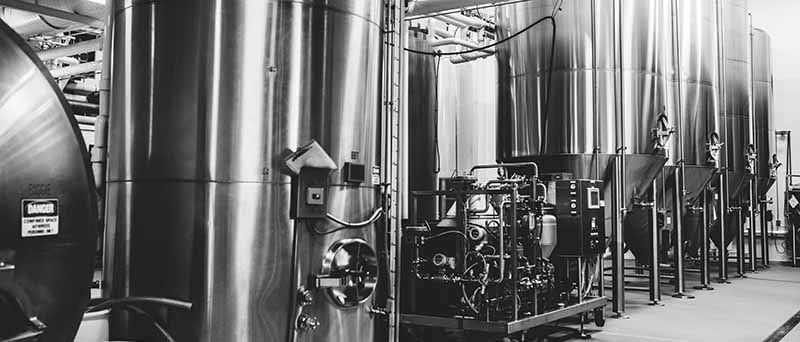 33 Camps Road Kent, CT, 06757 United States
860-398-9645
Year Established: 2015
Links:
Sign Up to Participate:
As a farm brewery, our surroundings and experiences inform much of what we do. We aim to produce beer reflective of the land around us, the people that occupy it and the culture we wish to promote. The brewery sits on, and is a part of Camps Road Farm; a 50 acre diversified farm in Kent, CT. The farm focuses on pasture-raised poultry and pork, along with our 1 acre of hops and acre and a half of cider apples destined for Neversink Spirits, our distillery located in Port Chester, NY. PHILOSOPHY Our partnership with Camps Road Farm and Neversink Spirits reflects our view of fermentation, innovation, and community: that most good things do not happen in isolation, and are enriched by diverse abilities and varied personalities. Our farm allows our brewery to function more efficiently, and fermentation itself is most productive when it is a partnership. Farmhouse beer is often what brewers refer to as "mixed culture" — beer which develops a complexity of character due to the slow process of multiple microbes working in conjunction. Over time, brewers yeast (Saccharomyces), wild yeast strains (Brettanomyces), and a diverse range of bacteria (Lactobacillus, Pediococcus, et al) all work in stages to develop a unique, one-of-a-kind beer. We believe that a similar approach applies to even the most straightforward brew. Even our simplest fermentations — for example, our IPAs, fermented with traditional, common ale strains — are actually a mix of two or three different ale strains, each with its own strengths and weaknesses, but, when put together, create a wholly distinct, nuanced character. OUR LAND Our farm's land has been in continuous agricultural use for over 250 years. Camps Road, homesteaded by the Camp family in the mid-1700s, and still home to some members of the family today sits quietly in Kent Hollow just a few miles from our namesake Kent Falls State Park, and around the corner from Lake Waramaug. Just 30 years ago, the first non-Camp family members (since their homestead) moved onto this parcel of land to start a small dairy farm. It is unfortunate that the obstacles in front of starting small-scale agricultural operations are nothing new, but reassuring to us that with hard work, passion for what you do, and community support you can overcome such to challenges and do something special. The family named their dairy, "Fools Day Farm" and managed a herd of up to 50 cattle until their retirement around 2012. We care for the land as if it has been in our family for generations, and espouse the same determination of those that worked the land before us and do so while maintaining our rural community. Our goal is not only to make great beer, and delicious food, but to craft these products in a manner which supports the communities around us. Social consciousness, sustainability, and Brewery Supported Agriculture is an inescapable part of who we are. ENERGY We strive to work with local farmers not only to create unique beers, but firmly re-establish the connection between brewing and agriculture in our area. The impact we aim to have on our environment is positive, better farming practices, viable crops for people to grow and run a business off of; not depleting the rich resources we have been given. The brewery and farm work together in several ways to reduce our footprint. Our first project was a solar thermal array which supplies pre heated hot water to the brewery. Being on a well we not only have clean water for our beer, but we have a constant temperature of entry into the brewery. Directing this water through our solar thermal system has the ability to raise the temperature from a static 54 degrees up to 195 degrees F in the summer. In the summer of 2016 a photovoltaic solar panel array was installed on the roof of the old dairy barn turned tasting room and brewery. This 26 kWh system offsets approximately 60% of our electrical usage throughout the year. WASTE While brewing creates a lot of waste, much of it is organic and able to be broken down naturally. All of our spent grain, yeast and hop trub, and spent fruits are composted on farm with wood chips to create rich natural fertilizer to re-invigorate our plants, including the hops which go back into our beer. During the zoning application process for our brewery, a comprehensive nutrient management plan was created in which a plan was approved to use wastewater as land applied fertilizer. The intensity of this operation, and the effect on reducing available pasture for the farm have made us change our plan. As we currently operate the brewery's remaining waste; wash-water and cleaning chemical residue, are sent to a holding tank where they are pumped out to a municipal waste system. Our pastures are now free and clear for more intensive rotations and growth cycles. HISTORY As the first farm brewery in Connecticut, the road to turning our vision into a reality began long before our first brew day in February 2015. Over the course of a year and a half between 2012 and 2013 we worked with the town of Kent and many State departments to create a special permit to operate a brewery on our farm. It is a point of pride and sense of accomplishment that there is now a State-wide Farm Brewery Manufacturer's permit. SELF DISTRIBUTION When we began our operations in February 2015 we did not have the license to sell beer directly to consumers at the brewery. The best way to establish relationships directly with our customers was to be responsible for our beer as far down the supply chain as possible. Despite now having a fully functioning tasting room we continue to value the independence, relationships and responsibility that are a part of self-distribution. Driving 500 miles in a week to deliver our beer to bars, restaurants and package stores throughout the state is not uncommon at all. TASTING ROOM The tasting room is the most recent addition to our operation. We encourage and welcome visitors to see our farm, learn about the operation in greater detail, and enjoy some our beer. We are always in process of improving the experience connected with our farm and brewery. And hope you continue to be a part of it. Many people ask what our tap handle is. It could not be more fitting that our tasting room, where our taps for the public reside and people get to experience our beer first where it is made is where our tap handles originate. Old chain links from the dairy barn taken from a mechanical conveyor; cleaned, polished and welded to fit our taps. Many people ask what they are, being able to point to where they were originally used and complete a circle of our turning an old dairy farm into a farm brewery.
ID: 12970 Last updated
5 days ago
Added to database 2 years ago
Where in the World?
0 Member Photos
No photos yet. Show us yours!
Sign up
to share your photos
Rating Distribution
Minimum of 10 Reviews Required
Top Members
Most Reviewed By:
Not Yet Available
Most Drunk By:
Not Yet Available